3.0 verse trading BoT to be launched in Crypto Expo Dubai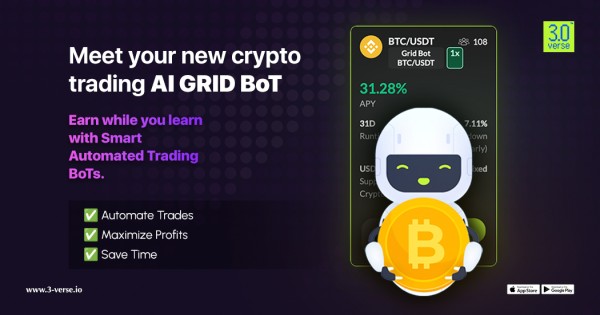 3.0 verse, Dubai has announced the launch of its trading BoT on Top CeFi Crypto Exchanges, creating a significant buzz in the investing community both amongst retail and institutional investors. The App was soft-marketed for a few weeks and will be launched on September 20, 2023, at the Crypto Expo Dubai.
Mr. Mayur Poddar, Director of 3.0 verse, Dubai, said, "The introductory sessions with select retail and institutional investors have been extremely encouraging with the commitment of large amounts, and the investor feedback shows a great demand for this new generation AI-driven 3.0 verse trading BoT, which helps the end user to outperform markets while simultaneously minimizing risks. We will launch multiple trading BoTs strategy in the coming weeks."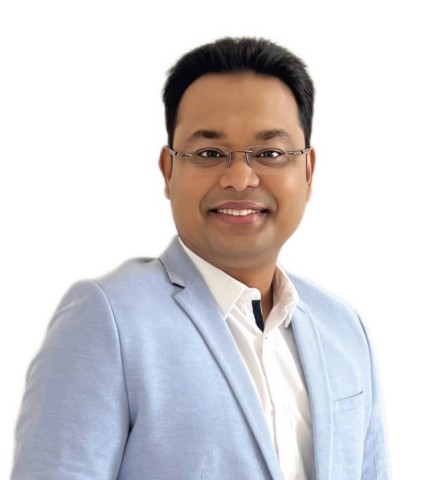 With the launch of 3.0 verse Trading BoT App, the platform will also provide access to Binance, Huobi, Gateio, OKX, Aave, UniSwap, PancakeSwap and SushiSwap on a single app. There has been an additional strategic alliance with BitDelta, Solidity Scan, Gominning, Liminal Wallet, Welist.digital, Friday Wallet, and Riverpay. The App also provides very rich news, media, knowledge and market views. 3.0 verse started marketing its ProApp recently and has witnessed a growing interest from retail and institutional clients across the most crypto-friendly 25 countries. The unique feature of the App is its low latency, high security, trading at organic exchange prices and no additional cost while trading on any platform. Transaction execution at the same price as the exchange provides confidence to the user while routing trades to any exchange.
The App is being offered for annual subscription at NO COST until September 30, 2023, post which the ProApp would be priced at $ 159.99 as against $ 319.99 for an annual membership.
3.0 verse has been providing Crypto Games and also rewarding its community with GZUT Tokens. Learn more at https://www.3-verse.io
Mr. Vishwesh Iyer, Advisor 3.0 verse, Dubai, participated in Token 2049 at Singapore on 13th & 14th September, 2023, and he stated that the response received from the participants in Token 2049 towards the comprehensive Multi Trade Routing App launched by 3.0 verse was highly motivating as the crypto community was awaiting a platform which could add convenience, speed, multi market access and simultaneously provide live news, videos and knowledge which is the key requirement of Virtual Digital Assets participants. He further stated that the response from the users on trading BoT was very significant as the BoT accommodates retail and institutional clients with similar efficiency. 3.0 verse, Dubai is promoted by a technology company specialising in marketplace technology. The company proposes many more innovations in the weeks ahead which would include more crypto exchanges, more trading BoTs, more trading strategies and more global expansion directly and through strategic partners.
About 3.0 Verse
3.0 verse is the Ultimate Trade Routing Platform, which brings multiple crypto exchanges on a single platform. Users can leverage unparalleled and unprecedented benefits by accessing the world's top CeFi and DeFi exchanges on a single dashboard. Trusted by more than 3 million users across the crypto industry, 3.0 verse is on an indefatigable mission to create an ever-growing digital asset class trading ecosystem that can transform lives.
To learn about 3.0 Verse: The Ultimate Trade Routing Platform, visit www.3-verse.io or email [email protected].
For updates, follow 3.0 Verse on Social media:
Twitter @real3Verse
Facebook @real3verseglobal
Instagram @real3verse
LinkedIn @real3verse
Telegram @real3verse
Media Contact
Company Name: Three O Verse Global IT Services LLC
Contact Person: Mayur Poddar
Email: Send Email
City: Dubai
Country: United Arab Emirates
Website: www.3-verse.io