Arkpax Ark 1800W: The Ultimate Power Solution for Extended Houseboat and Sailing Expeditions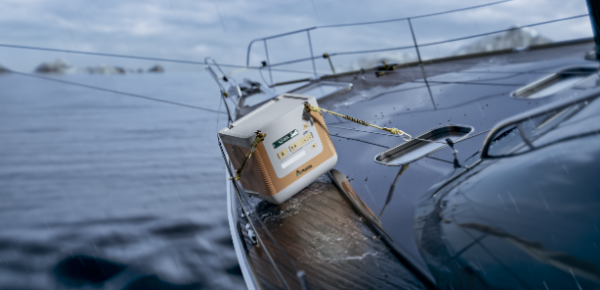 Arkpax is proud to introduce the Ark 1800W, a portable power station thoughtfully designed to meet the unique power demands of extended houseboat and sailing adventures. Here's how the Ark 1800W delivers in every scenario:
1. IP67 Protection for Maritime Conditions
The Ark 1800W is the world's first IP67 dustproof and waterproof portable power station. This advanced protection, achieved using a waterproof panel drainage system and waterproof fans, ensures your power station remains functional and safe, even amidst sea spray and sudden showers.
2. Abundant Power Supply for Extended Trips
On long sailing or houseboat trips, you need a power station that keeps up. The Ark 1800W offers a 1500Wh battery capacity with an 1800W output and peaks at 3300W. This reliable power source can keep your navigation systems, communication devices, kitchen appliances, and even your entertainment systems running smoothly.
3. Easy Cleaning for Maritime Maintenance
After a week on the water, things get dirty. The Ark 1800W's waterproof and clean-friendly design means you can easily wash off the salt and grime without worrying about water damage.
4. Durable and Portable for the High Seas
The Ark 1800W is built to withstand the rigors of maritime adventures. Its electric shockproof design, internal cooling system, and electrolysis-resistant coating make it a dependable power source, whether you're navigating choppy waters or enjoying a serene anchorage.
5. Versatile Power for All Your Devices
From powering your marine radios and GPS to charging drones for aerial views of your voyage, the Ark 1800W can handle it all. It can even run small appliances, allowing you to enjoy a warm meal or a hot cup of coffee while admiring the sunrise over the water.
6. Multiple Charging Methods for Extended Travels
On long journeys, the Ark 1800W's three charging methods (500W solar charging, 240W car charging, and 1000W AC charging) ensure you're never without power. The two-hour charging time means you can quickly recharge during a short stop at the marina or while enjoying a sunny day at sea.
7. UPS for Reliable Power, Even in Emergencies
The Ark 1800W isn't just for everyday use—it's also a lifeline during emergencies. Its onboard Uninterruptible Power Supply (UPS) ensures your critical devices stay powered for hours during power outages, keeping you connected and safe.
8. Long-lasting Power Investment
Designed and tested over 1,000 lifecycles, the Ark 1800W is a power station that's built to last, retaining 80% of its original capacity even when pushed to its limits—meaning you can rely on it for up to 10 years of voyages.
9. Advanced BMS 35 Technology for Peak Performance
The Ark 1800W comes equipped with BMS 35, an advanced battery management system that optimizes charging conditions and protects your power station, ensuring it delivers superior power throughout your journey.
In conclusion, whether you're embarking on a week-long houseboat vacation or setting sail for the horizon, the Arkpax Ark 1800W is the reliable, durable, and versatile power solution you need.
Media Contact
Company Name: TWS Technology LLC
Contact Person: Olivia Stone
Email: Send Email
Country: United States
Website: https://arkpax.com/