Stuttering Market Size in 7MM was USD 40 Million in 2021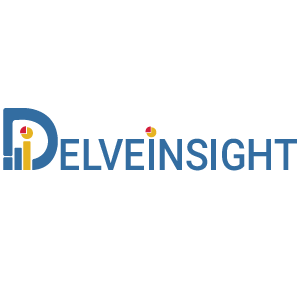 "The expected launch of potential therapy may increase market size in the coming years, assisted by an increase in the diagnosed prevalent population of stuttering"
The stuttering market report provides current treatment practices, emerging drugs, market share of the individual therapies, current and forecasted 7MM stuttering market size from 2019 to 2032. The Report also covers current stuttering treatment practice, market drivers, market barriers, SWOT analysis, reimbursement, market access, and unmet medical needs to curate the best of the opportunities and assesses the underlying potential of the market.
Key takeaways from the Stuttering Market Research Report
Total Stuttering prevalent cases in the 7MM were found to be approximately 3,981,012 in 2021. These cases are expected to increase by 2032 at a CAGR of 0.4% during the study period (2019–2032).
Among 7MM, the United States has the highest prevalent cases of stuttering with 1,636,434 cases in 2021.
The total diagnosed prevalent cases of stuttering in the 7MM were observed to be 878,024 in 2021. These cases are expected to increase during the study period (2019–2032).
The leading Stuttering Market Companies include Endo Pharmaceuticals, Teva Pharmaceuticals USA, Emalex Biosciences Inc., Premier Research Group PLC, and others.
Promising Stuttering Pipeline Therapies include Pagoclone, Ecopipam, and others.
For more insights into the Stuttering Market Landscape, visit here @ Stuttering Market Therapeutics Landscape
Stuttering Overview
Childhood-onset fluency disorder, also known as stuttering or stammering, is a common multifactorial speech disorder. It is a disruption in the fluency of verbal expression characterized by involuntary, audible, or silent repetitions or prolongations of sounds or syllables. These are not readily controllable and may be accompanied by other movements and by emotions of negative nature such as fear, embarrassment, or irritation, and are normally seen with recurrent prolongations, reverberations, or blocks of sounds, syllables, phrases, or words.
Stuttering Epidemiology Segmentation in the 7MM
Total stuttering Onset cases
Total stuttering Prevalent cases
Total stuttering incident cases
Total Stuttering genetic cases
Total Stuttering cases based on subtypes
To know more information on the Stuttering Epidemiology Segmentation of the report, click here @ Stuttering Epidemiology Insights
Stuttering Treatment Market
Stuttering is a DSM-V psychiatric condition for which there are no FDA-approved medications for treatment. Medications with dopamine-blocking activity have shown the most efficacy; however, they can be limited by their respective side-effect profiles. Other agents have been tried with limited efficacy, but newer medications with novel mechanisms are showing promise in the pharmacologic treatment of stuttering. Speech therapy can teach the one affected how to slow down speech and learn to notice when they stutter. The person may speak very slowly and deliberately when beginning speech therapy, but they can work up to a more natural speech pattern over time.
Stuttering Emerging Drugs Profile
Ecopipam: Emalex Biosciences Inc.
Ecopipam (EBS-101) is an investigational first-in-class drug being evaluated in pediatric patients for the treatment of Tourette syndrome (TS) and childhood-onset fluency disorder (stuttering) in adults. Ecopipam selectively blocks the actions of the neurotransmitter dopamine at the D1 receptor. Emalex Biosciences Inc. is currently investigating therapies for TS in pediatric patients and childhood-onset fluency disorder—also known as stuttering—in adults.
To browse More Related Reports of the Stuttering Market Research Reports, click here @ Stuttering Market Forecast
Scope of the Stuttering Market Report
Stuttering Companies- Teva Pharmaceuticals USA, Emalex Biosciences Inc., Premier Research Group PLC, and others.
Stuttering Pipeline Therapies- Pagoclone, Ecopipam, and others.
Stuttering Market Dynamics: Stuttering Market Drivers and Barriers
Stuttering Market Access and Reimbursement, Unmet Needs, and Analyst Views
To read the Full Research Report of the Stuttering Market Forecast Report, click here @ Stuttering Market Drivers and Barriers
Table of Content
1. Key Insights
2. Stuttering Report Introduction
3. Stuttering Market Overview at a Glance
4. Stuttering Market: Future Perspective
5. Executive Summary of Stuttering
6. Stuttering Disease Background and Overview
7. Epidemiology and Patient Population
8. Stuttering Patient Journey
9. Stuttering Emerging Drugs
10. Stuttering: Seven Major Market Analysis
11. KOL Views
12. Stuttering Market Drivers
13. Stuttering Market Barriers
14. SWOT Analysis
15. Stuttering Unmet Needs
16. Reimbursement and Market Access
17. Appendix
18. DelveInsight Capabilities
19. Disclaimer
20. About DelveInsight
Consult with our Business Expert @ Stuttering Market Landscape
About Us
DelveInsight is a Business Consulting and Market research company, providing expert business solutions for the healthcare domain and offering quintessential advisory services in the areas of R&D, Strategy Formulation, Operations, Competitive Intelligence, Competitive Landscaping, and Mergers & Acquisitions.
Media Contact
Company Name: DelveInsight Business Research LLP
Contact Person: Yash Bhardwaj
Email: Send Email
Phone: 9193216187
Address:304 S. Jones Blvd #2432
City: Las Vegas
State: NV
Country: United States
Website: https://www.delveinsight.com/