This Holiday Season A Free Giveaway Announced For The Digital Book 'The Fearless Entrepreneur'
Author Anish Chatterjea announced a giveaway of the book The Fearless Entrepreneur for the readers.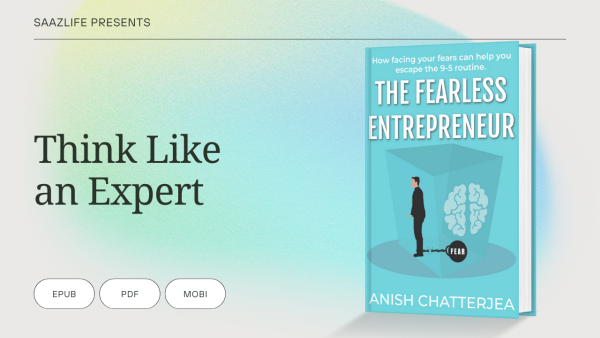 Popular entrepreneur and author Anish Chatterjea, who wrote the book The Fearless Entrepreneur announced a free giveaway of this book for this holiday season.
The book is about a strong concept that will help individuals to get out of their comfort zone of 9 to 5 without having any fear. By using the different methods mentioned in the book, one will build a foundation that cannot fail.
By going through The Fearless Entrepreneur, one will be able to learn different things that will help to overcome fear and build the business that they like. They are as follows:
Utilizing the skills that one has- The book provides pointers as to how one can get out of their 9 to 5 schedule with the help of the unique skills that they possess.

Avoiding common errors- Smart people also make simple mistakes. Hence, the book will provide ways in which one can avoid them easily.

Free from fear- One can forget the old rules, and one can live without fear by following the new rules set in this book.

How one can overcome their fears- If one is fearful, they will not be able to take chances and hence, they will not be able to attain success. In this book, the author highlights ways in which one can overcome fear and achieve success in their life.

Saving time- With the help of the systems and techniques laid down in the book, one can save more time and achieve success in their life.
The author Anish Chatterjea started his career in engineering before he found his passion in the field of mobile app development and online solutions. At that juncture, most of his colleagues and friends had comfortable jobs and they had settled down. He took this opportunity to develop something of his own. He was always fascinated by business ideas, innovations, fun products, and gadgets.
He started developing fun and engaging mobile apps. They are not only fun and innovative, but also bring joy to life. They provide a sense of financial independence.
SaazLife was developed by Anish in 2016 to work cordially with customers and develop solutions for them. The best part is to develop harmony in their lives. SaazLife has developed into rapidly expanding, customer-focused online opportunities, committed to acquiring the best goods and business concepts so that they can innovate their daily life.
The firm developed from humble beginnings and is dedicated to supplying great products and the best customer service. SaazLife focuses on innovative products, and they are passionate about getting new chances, opportunities, and passive income sources.
Anish had always wanted to make a difference and hence he came up with this book "The Fearless Entrepreneur" to help his readers make an impact in their daily lives.
For more details on the book, visit: http://dreamswillfollow.com
About The Fearless Entrepreneur:
The Fearless Entrepreneur is based on a compelling idea that will encourage readers to leave their 9 to 5 jobs behind fearlessly. One can construct a foundation that cannot fail by employing the various techniques described in the book.
Media Contact
Company Name: SaazLife
Contact Person: Anish Chatterjea
Email: Send Email
City: Vancouver
State: British Columbia
Country: Canada
Website: dreamswillfollow.com