The Chambers Group's Secret Social Media Sauce – Transforming Brands & Personalities into Icons.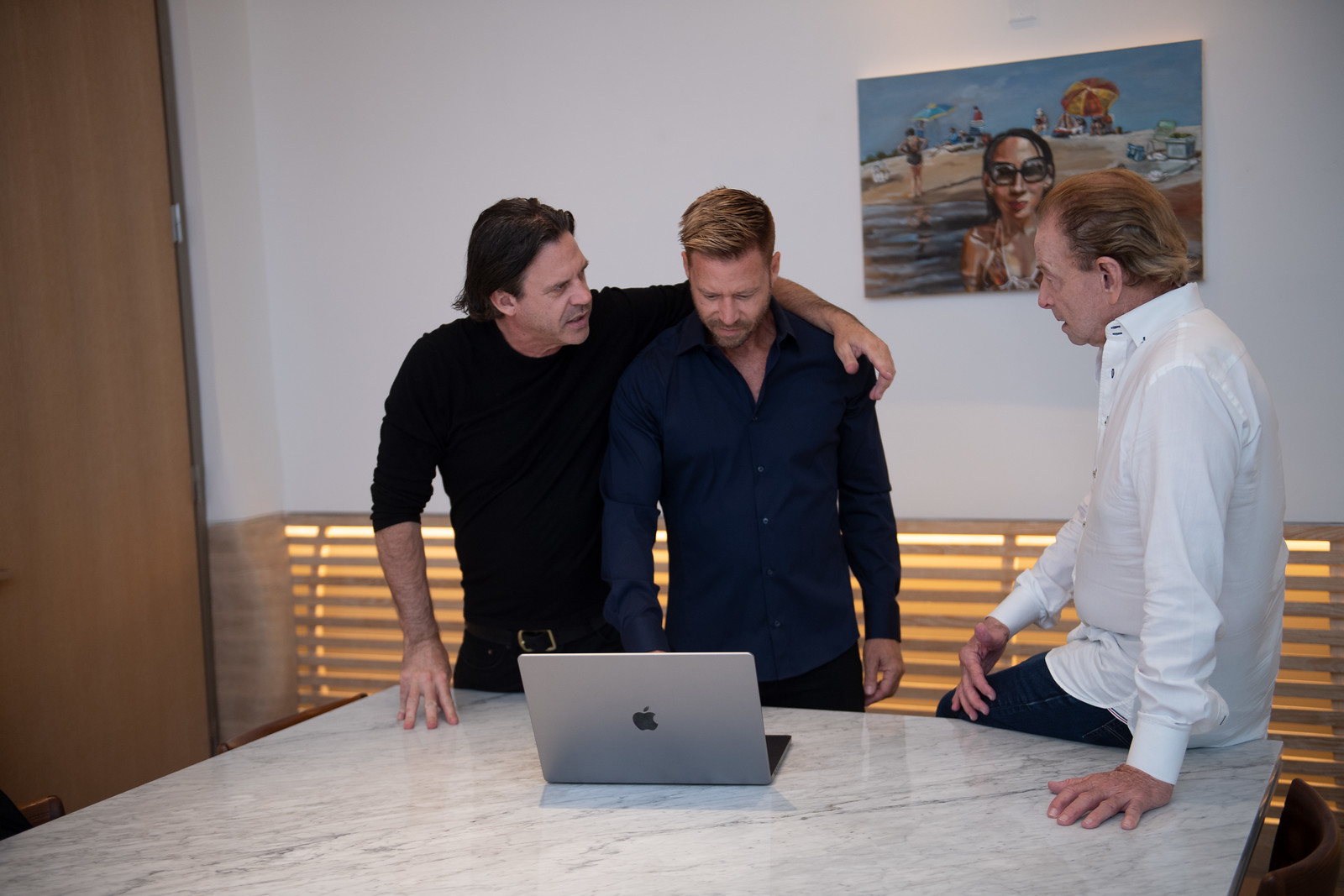 The Chambers brothers, Eric Chambers, and Branden Chambers, are the brains behind The Chambers Group's success.
Social media has become a force to be reckoned with for every individual and brand serious about engagingly reaching their target audience. The latest official data shows that 60 percent of adults who spend time online have an Instagram account and that 500 million of the 800 million people on Instagram are active every single day. This means there are massive eyeballs on social media, with individuals and brands competing for a share of the pie. This poses a big challenge. How do you stand out as a unique brand, celebrity, etc., on social media platforms? How do you out-position your competition? The Chambers Group has the answer for you. The Group's mission is to put you on top of your industry's digital space and give you maximum visibility.
The Chambers Group has been in existence for decades. Starting as a traditional marketing powerhouse, the Group has used its strong marketing foundation and incredible celebrity and influencer networks to carve out an amazing future in the digital marketing space. Leveraging on the company's proprietary software, The Chambers Group prioritizes every client's return on investment (ROI) to ensure they get the absolute best value for their money. The Chambers Group currently has a monthly social reach that rivals the size of 2 continents put together, 844 million and counting. With about 545 new product launches under their belt and an average 3x ROI, it is no wonder they are the most sought-after full-service marketing, branding, sales, and consulting agency.
Every company at the forefront of its industry always traces its success to focused and driven leadership that can see things way ahead of its time. The Chambers Group is no different. The Chambers brothers, Eric Chambers and Branden Chambers are the brains behind all the phenomenal work being done by The Chambers Group. Building on the legacy established by their father, Keith Chambers, the brothers have positioned The Chambers Group to provide a unique, powerful, and proven system to transform anyone into a social media star with millions of followers. They have mastered the art of combining the powers of artificial intelligence with creative storytelling and influencer marketing to deliver remarkable success for their clientele. One of Branden's favorite sayings is, "Creativity gets people interested in you, but the algorithm is what gets you before people."
The brothers never rest on their laurels, which stands out in an industry filled with so much expectation and competition. Eric Chambers and Branden Chambers are always looking for what's next, understanding that everything in marketing is about what's new and happening. This has ensured they are always a step ahead of the competition. It has also become one of the brothers' most significant assets, especially for creating in the digital space. It is why their clients trust them so much to deliver the biggest results time and time again.
Known in LA as the premiere marketing team, the brothers have a roll call of celebrity and brand clients. You can't grow on Facebook/Meta, Instagram, TikTok, or any other social platform without a team like The Chambers Group that works in the background to make their clients shine. The Chambers Group is dedicated to supporting and accelerating social media growth for their clients, with over 22 people, including designers, account managers, editors, programmers, content creators, and photographers working intensively to maximize their client's social media footprint.
The results speak for themselves, with The Chambers Group running digital campaigns and accounts for Tim McGraw, Alessandra Ambrosio, Lionel Richie, Tommy Chong, Cheech Marin, and a host of other celebrities and brands.
Bjoern Leyser, former Senior Marketing Manager at McCormick & Company, says, "The Chambers Group is good for any brand that wants to beat the competition and stay ahead of the game. They offer an effective success model that allows a business of any size to outperform its peers." Bryan Harpine, Global New Director at Church & Dwight, thought he had enjoyed the best of launching million-dollar businesses, but The Chambers Group blew him away, "Before I worked with The Chambers Group, I launched 30 million-dollar businesses. Now, I launch 100 million-dollar businesses."
The Chambers Group never has an off moment, with product launches happening every 4 to 6 weeks. The products successfully launched by the Group read like an A-list movie with unending credits. Arm & Hammer – Slide, Clorox – Bleach Pen, General Mills – Milk N' Cereal Bars – Sega Genesis, Orville Redenbacher's – Movie Theater Butter, General Mills – Chocolate Lucky Charms, Jump Start Kindergarten, Armor All Glass, etc. are all products that The Chambers Group has launched with remarkable success.
The Chambers Group are not resting on their oars. Instead, Eric Chambers and Branden Chambers want to keep growing the company, and their trajectory to increase their business is super contagious. "When people hear what we do, they want to be a part of it, whether they are a celebrity, influencer, or a brand because everything is all organic and seamless – and it gets results," Eric says.
The brothers' goal is to build The Chambers Group into the best and most respected marketing company in the world.
To learn more about The Chambers Group, visit https://www.chambersgroup.com.
Media Contact
Company Name: The Chambers Group
Contact Person: Eric Chambers
Email: Send Email
Phone: (310) 473-0010
City: Beverly Hills
State: CA
Country: United States
Website: www.chambersgroup.com