Pregnancy Pillow Startup Quilt Comfort Clocks $250k in a Year; Announces to Enter US Market
Delhi, India – April 25, 2022 – Pregnant women face multiple problems as their pregnancy phase moves forward. During the last 3-4 months, doctors advise to sleep side-ways for efficient blood flow. However, most women find it difficult because of the growing belly.
So, how to overcome this issue? Three friends from India came forward to develop what one can call a 'magic spell' for pregnant women. Quilt Comfort is a startup that makes comfortable and soft pregnancy pillows. After winning many hearts in India, the Quilt Comfort team is all set to enter the American market.
Reduced chances of RLS
About 15-34% of pregnant women suffer from Restless Legs Syndrome. Almost 10% of the US population has the problem of RLS and most of them are pregnant women. The condition can further develop even after pregnancy.
A Pregnancy pillow can assist you in getting a good-quality sleep. You can place it under your legs, abdomen, or neck. The sole purpose of these pillows is to reduce body ache so soon-to-be moms get all the comfort they deserve.
US market, here comes Quilt Comfort
As per the 2017 CIA World Factbook Report, the average birth rate in the country was found to be 12.5% per 1000 population. This explains the high demand of pregnancy and baby products in the region.
After bagging revenue of $250k in the financial year 2021-2022, Quilt Comfort has decided to serve pregnant women in America, Mexico, and Canada. The launch is expected to take place in May 2022 and the startup is aiming for a projection of $500 million. The company is also looking forward to opening their first retail store in the Indian state of Kerala, ahead of their International launch. With over 20 different products for expecting moms and newborn babies, Quilt Comfort is definitely rolling the market.
The story behind Quilt Comfort
Three friends from the Jamia Millia Islamia University, Delhi; Md Mubashshir Naseer, Nadeem Akhter, and Arafat Aziz decided to make premium quality pregnancy pillows. The idea struck them after they saw their friend, who couldn't sleep because of pregnancy uneasiness.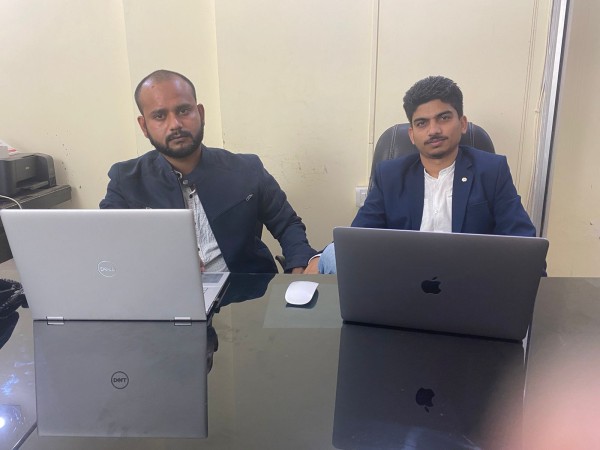 This team has established one of the greatest collections of pregnancy pillows in a very short time period. Currently, they sell over 20 innovative products. You can choose from a U and C shaped pillow, which also comes with soft velvet covers.
Where to buy from?
Quilt Comfort pillows can be bought from the company's official website – https://quiltcomfort.in
These products are also available on e-commerce websites like Amazon, Flipkart, and First Cry.
The uniqueness of Quilt Comfort pillows
More than 50,000 pregnant women have tried these pillows and have immensely loved them. Those 9 months of pregnancy are no less than a roller coaster ride. Pregnancy pillows by Quilt Comfort are designed to make this ride smooth and secure for you.
Quilt Comfort is India's no. 1 pregnancy pillow company aiming to provide support to pregnant women. The flexibility of these pillows allows you to sleep in a position that you find most comfortable. Pregnancy pillows are extremely supportive and minimize the need for additional support from your side.
The Quilt Comfort team has successfully made a great place in the Indian market. They are now aiming to serve the expecting mothers globally with their super comfy pregnancy pillows.
Want to know more about Quilt Comfort's pregnancy and baby pillows? You can visit their official website: https://quiltcomfort.in/policies/refund-policy
Website: https://quiltcomfort.in | Email: [email protected]
Media Contact
Company Name: Quilt Comfort
Contact Person: Media Relations
Email: Send Email
Phone: +91 98219 10561
Address:Okhla, South East Delhi
City: Delhi – 110 025
Country: India
Website: https://quiltcomfort.in